Instant works quite simply!
The first time you use Instant on one of our partnering stores, you will need to fulfil your personal information at checkout — like name, email, delivery address, and payment information, like normal.
The next time you visit that same store, or any other store with Instant, you will have a 1-tap, instant purchasing experience.
Depending on who you are shopping with, you will see the Instant Checkout option on the product page, Mini Cart and/or Checkout.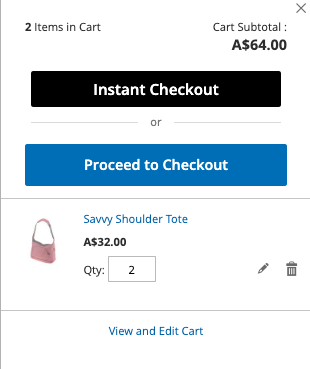 If this is your first time using instant, you will be prompted to provide your details, learn how Instant keeps your information secure.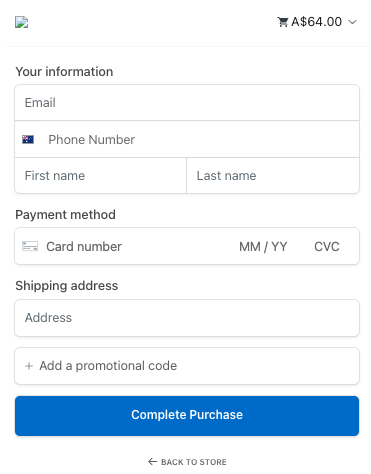 Once you complete your purchase, your order will be confirmed. Please contact the retailer directly for any changes after this point.
Repeat Purchases
If you have used instant before, your checkout experience will be instant in one click.
Once you click Instant Checkout, you will be presented with the order confirmation screen which will give you the option to update your details, change the shipping option, add a promo code and confirm or cancel your order.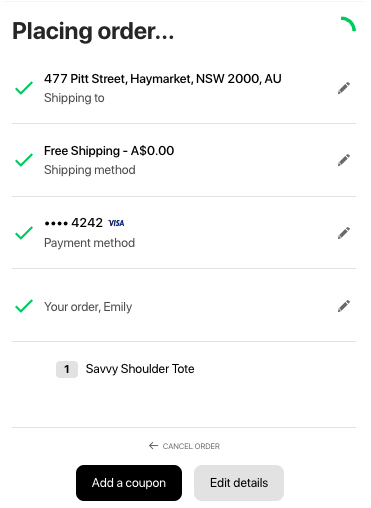 💡If you plan to purchase more than one item, we advise you to add items to the cart as normal and Instant Checkout from the Mini Cart or Checkout page as if you Instant Checkout from the product page you will only purchase that one item.
Please contact the retailer directly if you need to cancel your order after it has been confirmed.