Release Date: 26 June 2023
What is it?
In our efforts to create the most optimised customer experience, we have personalised the communications your customer receives to be completely native to your brand, with your logo and styling.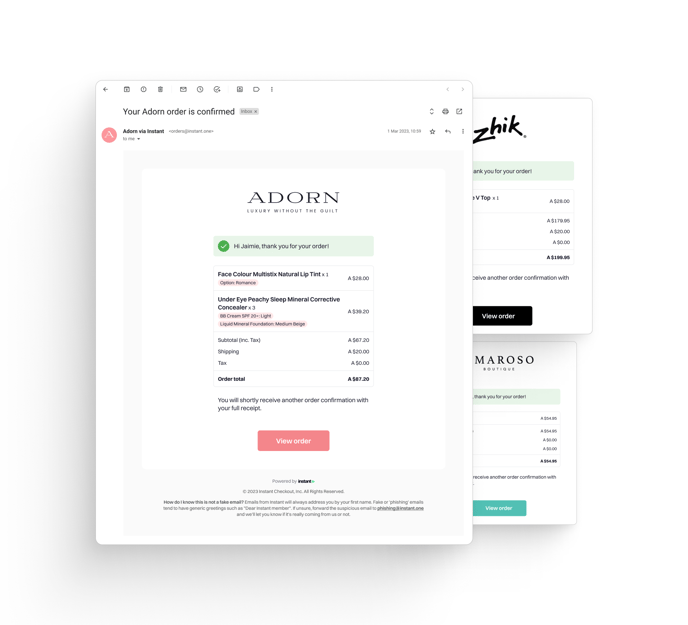 Why did we do it?
We wanted to give the most seamless experience to your customers, by offering our experience as an extension of your brand.
We understand there can sometimes be confusion when communications are coming from third parties, and we wanted to ensure your customer has an amazing experience.
The Results
A seamless customer experience, tailored to your branding, for your customers.
---
FAQ
What emails does Instant send to customers?
Instant sends order confirmation emails and failed payment emails. These emails were still sent in the past, however they were not merchant branded.

Who is the email sent from?
Our email communications are sent from "Your Store via Instant" (orders@instant.one)

Does this include SMS communication?
Instant sends SMS communication to share OTP codes to customers when logging in. We have already personalised this experience so 'Your store' will show as the sender name.
How is the email personalised to my brand?
We personalise the email template with your logo in the header and your Instant checkout button styling for any call to actions.

Can I customise the styling of the email?
Any changes will need to be made by Instant. Please reach out to us help@instant.one to discuss any feedback/ changes.